Vaastu Dosh Remedies for T – Point Houses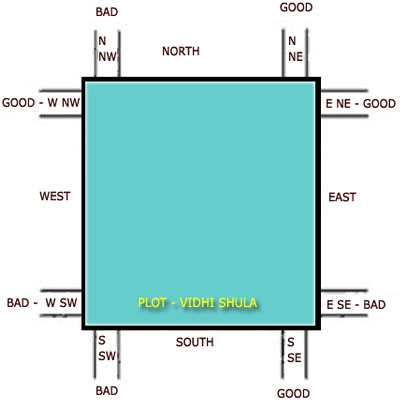 Road hits [Vidhi Shula] plays a significant role in Vaastu Shastra, Either in positive or negative way on the Life of Individuals who are residing in Road hit Properties. So, while buying any new properties or at the time of doing Vaastu assessment of existing properties, we have to consider the Road hits also.
Properties having Road hits from North, North-East or East Direction are proved to be highly gainful to the inmates. [If Road hits in North-East direction will give political powers to the inmates]
Vaastu shastra says all t-point [Vidhi Shula] plots / houses are not terrible or inauspicious; they can be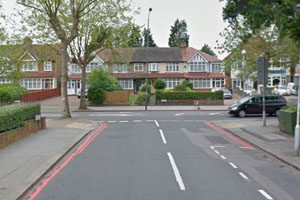 measured according to their positioning of directions. T-point road on one side of plot / house can be considered by deciding the directions. On other hand, plot having T-point on the two sides is never prescribed in Vastu and is said to be extremely bad for the occupants.
T-point plot in the North-east direction is very – good for all kinds of prosperity.
The T-point plot is in North will gives money related advantages.  
A T-point plot even in East is good, but no other direction is good.
T-point in North-west of the plots is the worst to live-in or run a business.
T-point plots in West direction bring tediousness and in-activeness.
T- Point in South-east bearings additionally terrible as it results in break-in, spinal pains to females, fire, headache, etc.
T-point in south direction of the Plot/house, the guys of that house can become Alcohol addictive, and so on.
T-point in South west direction of the plot / house is extremely bad as it may result in the death or incurable disease like cancer or kidney failure to head of the family
Vaastu Remedies for T point houses
To identify this issue, take help a Vaastu expert to get rid from this defect.
If possible, re-position the front door or entrance gate in such a way that it does not directly face the hitting road.
Using "Gems Therapy" Or Ratndhyaya remedy we can remove this defect and can ward off the negativity