Vaastu Tips for Conceiving
Conception or having a baby is a very amazing thing in the life of women. Moreover life without having a child could be hell on earth. Using some of the following Vaastu tips for conceive baby or enhance the fertility.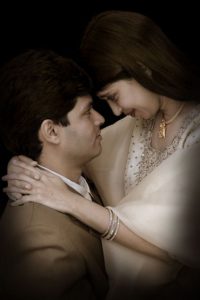 While conceiving the baby please stop all type construction or renovation in your house 

Having fresh flowers in the bedroom will improve constructive energy in the bedroom
According to Vaastu Shastra, a staircase in the exact center of the house may create health problems to pregnant Women, so take care while constructing the house
Pregnant Woman should avoid lavatory under stairs to avoid negative vibes.

Increase the fertility coincidence by placing a portrait or symbol of pomegranate in the bedroom

A pregnant woman should never have her room in the South- east direction. The heat energy of this direction may leads to premature baby.  [Repercussions in pregnancy]

Use extreme Southeast corner of the house for conceive. After conceiving the baby shifts the bed in South In this corner or South of South-West direction in the house

Even though for newly married couples North-Western room is also considered most favourable

Avoid placing any water elements and indoor plants in the bedroom 

Always sleep in left side of Husband 

The door of the attached toilet in the bed room should keep closed when not in use 

Don't have mirrors in your bedroom 

Keeping head towards North while sleeping could disturb the pregnancy because, the North Pole is full of magnetic energy.  

Being North-east is the supremacy of Magnetic energy so the couples who are planning to conceive the baby should never use NE bedroom. And also this direction should be never used as bedroom for couple 

Never have a Store in North direction. That will create quarrels in between family members in that house. Moreover sleeping under beam should leads to Miscarriages and child problems

North-east Toilets can also create Miscarriages and Child problems 

Always use light shade colors instead of using dark Blue, Red colors or curtains in the room of pregnant women. 
Follow these vaastu tips for conceiving for riskfree pregnancy.