Vaastu Tips for Living Room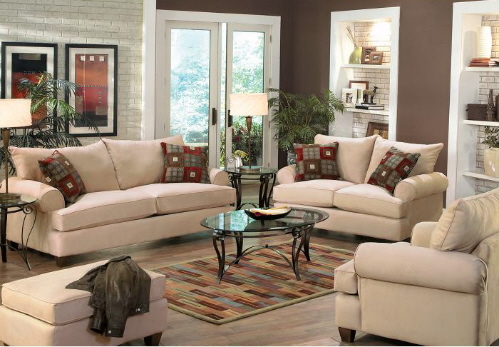 The drawing / living room are an important constituent of the house, which makes the house comfortable for residence. In living room family members spend a lot of time and which is also used to entertain the guests also.
According to Vastu Shastra ideal place for living room or drawing room is east or north direction. The ideal location of a living room depends on facing of the house. The living room might be in Northeast direction for east and north facing house and where as in Northwest for west facing house. For south facing house, living room can be in Southeast.   
Vaastu Tips for Living Room
The East and North are ideal directions for living room.

The furniture in living room should be in square or rectangular shape.

Place the Air-conditioner in South-east and cooler in West direction, not in North-east.

Avoid the Portraits of Women, Animals, Birds, Scene of war placing in living room.

The head of family should sit in East or North direction.

A painting of depression should be never placed on a wall.
How directions influence the location of the drawing room: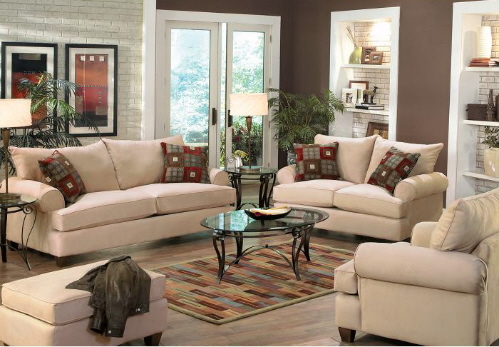 Northwest location:

The north-west is of air element, and ideal for the drawing room, if you want to avoid late night parties, get-together s, etc. This quadrant indicates movement and makes guests restless, encouraging them to leave.

Northeast location: This is the storehouse of positive energy and bestows the users with serenity and mental peace.
Northern location: This is the direction of wealth and health adds a friendly ambiance to the room and infuses it with positive vibrations.
Southwest location: This attracts guests like fly to honey! Since this corner makes one feel quite at home, the guests may become pests. However, this quadrant is favorable for the occupants.
Vaastu tips for placing Paintings and Pictures
Painting can create a pleasant environment in the living room. Waterfall, Rising Sun Painting provides positive energy. Avoid paintings of Death Scene, Violence and Negative aspects of life scene.
The Color schemes for living room should be white, light shades of yellow, blue or green. Prefer light color than dark colors. Avoid black and red color in living room.
Vaastu for Doors and Windows
The door of living room should be in East or North direction since doors is very auspicious in these directions. Never put a photograph of any God in living room or at entrance door. Windows in east and north are also beneficial.
Living room means Live-in room. Use this room to Spend good time here since this is the heart of your house.

Aquariums should be placed in the North, East and North-East corner of living room.

Television and air conditioner should be in the south-east the fire element direction.

Never display artificial flowers as they are inauspicious. Even dried flowers also attract misfortune as they represent the autumn season. Also, never keep cactus or bonsai as they could impact negative on the careers and financial prospects of the inmates.

The head of the family should always sit in the south-west direction, facing either east or north. This ensures his remaining in command and prevents guests from dominating