Vaastu Tips to Design Dining Room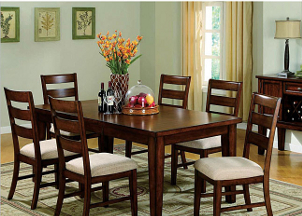 What should you are looking to have a design of dining room in your newly constructed house. Looking for traditional design or to have it designed on international standards? The idea doesn't matter if Vaastu of your dining room is perfect.
Dining room, if built according to Principles of Vaastu Shastra, you will be free from mental tension, bad luck and other negative thoughts.
Here are some Vaastu tips to help you create an ideal dining room to have a peaceful and lively atmosphere which will brings good luck and prosperity to your family.
Sitting Arrangements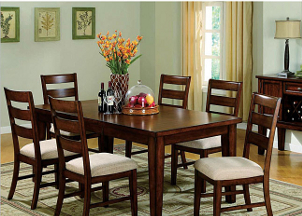 Sitting arrangement in the dining room has a great importance. Ensure to follow the below mentioned Vaastu tips properly.
While eating, chief of the family have to sit facing the East direction.

Family members can sit facing North, East or West.

Avoid facing the South direction on dining table.

Keep even number of chairs on the dining table, otherwise there may be family disputes.
Dining Room Tips
Apart from the sitting arrangement, here are some other Vaastu tips which are to be followed strictly to have positive vibrations in your house, using dining room.
Keep the dining table shape either square or rectangle.

Avoid black or white color paint on dining room walls.

Keep some distance in between dining table and wall.

Main entrance of the house and dining room should not face each other.

The toilet door and / or Puja room door should not open in the dining room.

Lighting in the dining room should be simple and cool.