Northeast Toilet Vastu Dosh and Remedies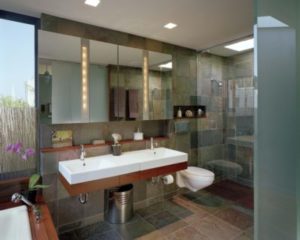 According to Vastu Shastra a toilet (latrine) in the Northeast area deemed extremely inauspicious. The bathroom which is purely meant for taking a bath is not considered as bad as that of toilet.
Northeast is measured as the place for the God / Mandir, that's why, termed as "Ishanya". It is also the Division governed by Lord Shiva who is the creator of the "Vastu Purush". The Head of the "Vastu Purush" is placed in this area bowing down to Lord Shiva. So this entire corner is regarded to be an extremely religious and holy place. Northeast is the place of "Agnya Chakra"
The Northeast is a direction full of benefits being its presiding deity is Lord Shiva and the ruling planet is Jupiter. This direction provides overall prosperity, health and wealth if utilized as per Vaastu guidelines.
A Vaastu principle considers toilet in the Northeast as a major defect which leads to sensitive and consistent health problems. It creates difference and quarrels in between the family members and even in couples also.
Northeast toilet creates sexual problems, hurdles in conceiving and even serious issues which may lead to separation and divorce.
A toilet in Northeast direction is most terrible for business point of view as it causes losses in the business.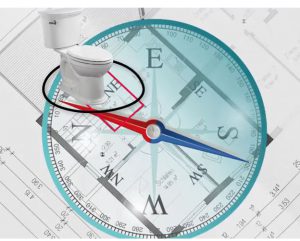 Problems of having toilet in the Northeast:
Regular headaches and migraine to the peoples living in such a houses
Inmates will remain confused and depressed all the times
Major surgeries and accidents will be common
Mental depression, infertility, no sex life.
It leads to wastage of money, never-ending debts, failure to pay loans and other related financial issues
The Son or Son's of this house will affect adversely in terms of education, health, may be meet in accident or by any other means.
The overall progress of the family will stuck up and many times it will drag into debts and losses.
Remedies:
Any remedy without Vaastu expert advice is not recommended.
Using "Gems therapy" in the Toilet we can remove negativity of this defect.
Placing a "Guru Yantra" with Crystals on Northeast area of the house can rectify this Vaastu defect. This Yantra is highly result-oriented and effective.
Place a Palm tree in this toilet
Keep the Bowl filled with sea salt in this toilet. Change it if wets, it will neutralize the effects of negative energies by absorbing them from the surrounding.
If you have a Toilet in Northeast please Contact us for effective remedies