Vastu Tips For Mall
People feel affection for convenience and easy life. Today, all of us try to running out of time to maintain economic, family and social responsibilities. Hence, we prefer big malls instead shopping in supermarkets. Because in this modern era everything is available under one roof like Theater, Restaurant, Food Court, Sopping, Game Zone and that is called a mall or business complex.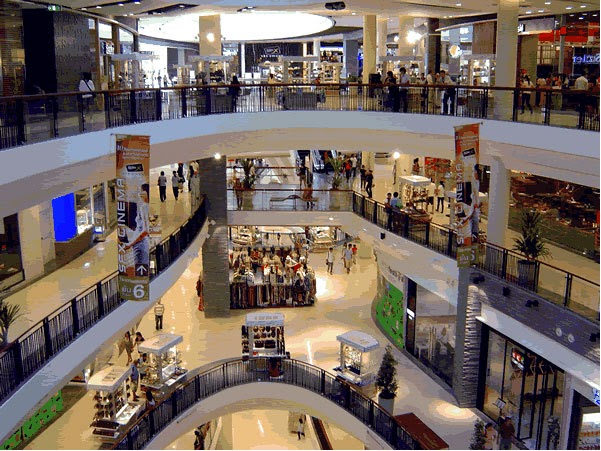 How many malls of them are successful to attract large numbers of customers? Only few of them, can anyone understand why this is happening when each mall is prepared to deliver best of the best quality products to their customers irrespective of income group?
You have a mall and it's undergoing heavy losses then certainly you need the Vaastu help to regain the profit in your business.
A Vaastu principles if applied properly in Multiplex, Malls/Commercial Complex will ensures a great deal of profit.
In complexes, builder try to use every inch of space available and thus sometime causes blunders. The complexes, those constructed according to Vaastu, are became successful as compared to those not according to Vaastu
Here are some of the basic tips for constructing a Multiplex, Malls / Commercial Complex as per Vaastu principles.
The shape of the plot or mall must be square or rectangular.

Keep Northeast space in the mall clutter free

In the Theaters the slope or the arrangements of the seats should in such way that the screen is in the North or East.

The Restaurant should be in the Southeast part of the Building and

Kitchen

must be in the Southeast region of restaurant.

Store the heavy stuff in the Northwest part of the restaurant

Air-conditioning (AC) Plant should be Southeast, Generator, Transformer and other Electrical appliances should also be in the Southeast part.

Construct the Washroom blocks in the Northwest part.

Landscaping, Fountains or Artificial Water Falls should be in the

Northeast

, North or East zone of the entire building.

The Central part of the Building should be kept open to have enough lighting from the Top (Skylight).

Build the center of the mall with a glass dome from which the sky can be seen, it is good for Mall complex Vastu.

Avoid Keeping heavy stuff in center [Brahmsthan] of the Mall
South direction is linked with giving good profits, so there should not be slope towards South in the shop or in the entire complex.

Build the escalator in South part of the Mall