Vastu Tips for Good Night Sleep
Good night Sleep is measured as a perfect and exact state of rest in which body meet comforts. However a little bit disturbance nearby the bed-room can lead to ruining your sweet dream. The other invisible and acquaintance reasons for spoiling the good night sleep are meant in Vaastu.
Most important is sleeping direction and this recommended direction is any of the seven Vaastu Directions except North.
Each direction has its own effects on the sleeping person. Since Vastu is based on the principles of cosmic energy.
According to planetary movements, the flow of energy from each direction differs and so its direct impacts.
Directional impacts on the sleeping person
North
Sleeping with head towards North is not recommended at any cost, because it might cause major health problems and sleepless nights for the individual sleeping in this position. Sleeping in this direction can leads to bad dreams and drain in energy
South
Vastu Shastra highly recommends this direction as normal sleeping position with head towards South. This position is supposed to provide good night sleep and increase the prosperity in the house.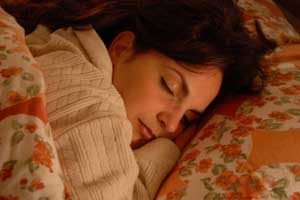 East
Sleeping head towards East enhances memory, health and religious inclination. According to Vaastu Principles it is advised to plan the children's room in East direction so that their head will be in East direction while sleeping. This leads to higher concentration and retention power.
West
This is not a preferable sleeping position. Vaastu Shastra says sleeping with head towards West might cause disturbed sleep due to nightmares, some major health problems and tendency towards violent behavior.
Colors in Bedroom
Always use light shades of these colors.
Vastu Tips for Peaceful Sleep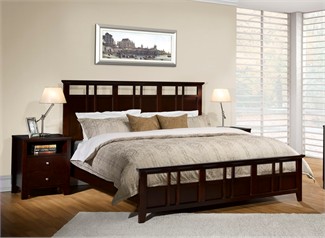 Place the Bed in South, West or

Southwest

corner of the bedroom in such a way that the Head should be Toward South while sleeping
Use plain or light shades of pink, white or brown colored bed sheets as they help in relax you after a hard day's work.
Avoid too many geometrical designs and blue or black colored bed sheets in the bedroom.
Switch off all electronic gadgets like laptops, cell phones, television, and radio at least an hour before you sleep in order to avoid radiation in the space.
Master bedroom if located in the Southeast zone of the house can creates sleep disorders and difference between Couples